about booking and pricelists
This extraordinary and
eye-catching act is a sneak peak of each event! If you are thinking about program for events, our lightshow is the
must-have performance. We can provide several shows during one night or one big show according to your schedule.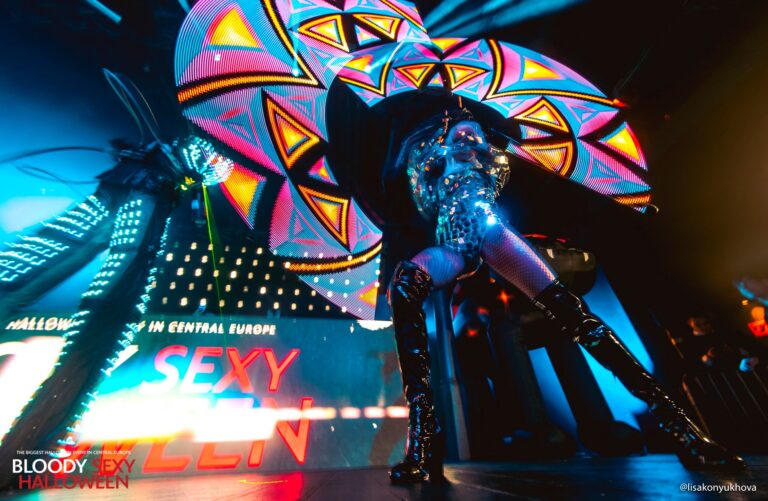 Do you want your logo to be unforgettable? Thanks to the high modern technology we are able to include YOUR LOGO or texts into our show. Ideal for big events or private bachelor party. 
We love to paint with light, we love to decorate our LED costumes with lasers! Lasershow is unique and effective even in big halls or outside. It is necessary to have some kind of fog machine or hazers on the stage to visualize the rays.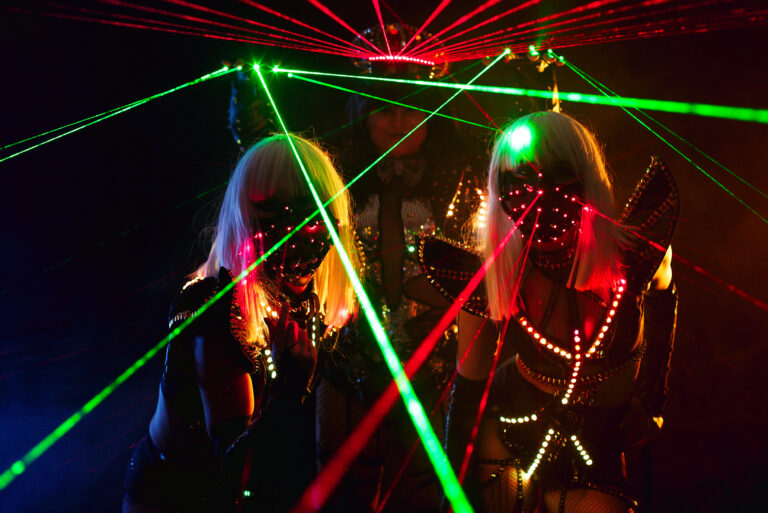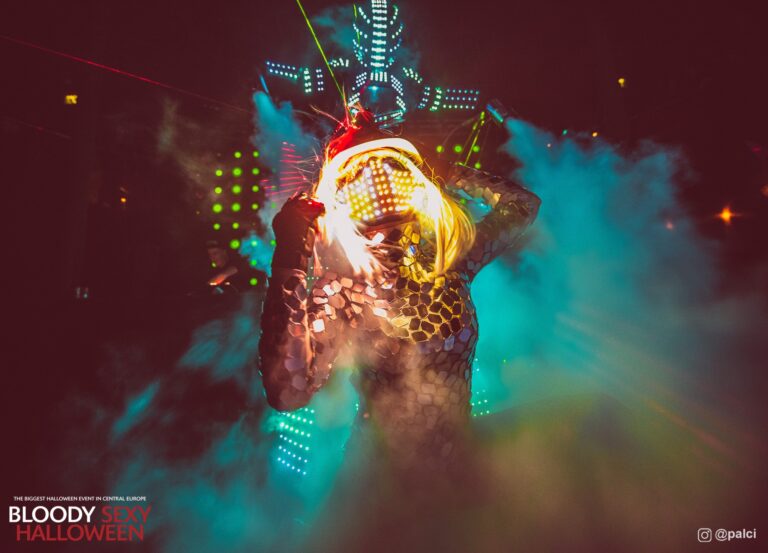 Cryoeffect, fogeffect or also CO2 effect corresponds with all the lights and lasers. We love to hype the crowd up with our cryogun!